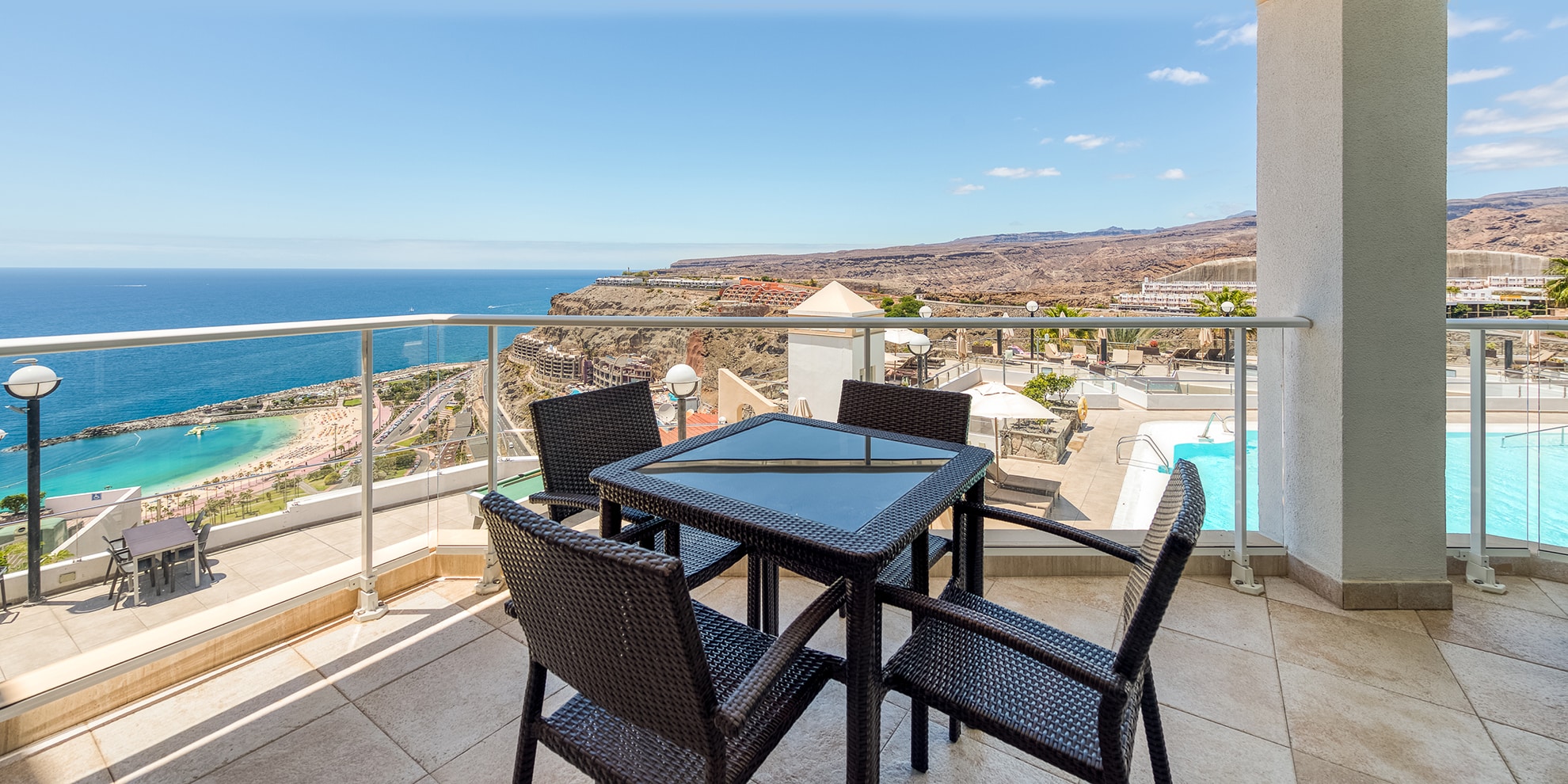 Holiday Club Canarias
5 spectacular sea-view beach resorts in the sunny south of Gran Canaria
Experience the Holiday Club Canarias' resorts in beautiful sun-sea-sand scenery.
Enjoy your holiday surrounded by various activities and services. Bring the whole family or indulge in a romantic holiday to discover Holiday Club Canarias.
Choose the accommodation style that suits you the best! Family-friendly resorts, perfect for families, friends and couples.
Welcome to the holiday paradise of Gran Canaria, where sunshine, sandy beaches, and breathtaking mountain landscapes meet! If you're seeking a truly unforgettable holiday experience, look no further than Holiday Club Canarias. All our resorts are located on the south coast of the island, close to the bustling town of Puerto Rico, and offers luxurious accommodation, exciting activities, and amenities that cater to all your needs. Whether you're a family with children, looking for a romantic getaway or simply seeking a peaceful retreat, we have something for everyone. 
Holiday Club Canarias is a chain of resorts located in one of the most popular areas of the island. With five different locations, each resort offers a unique experience that suits every traveler's needs.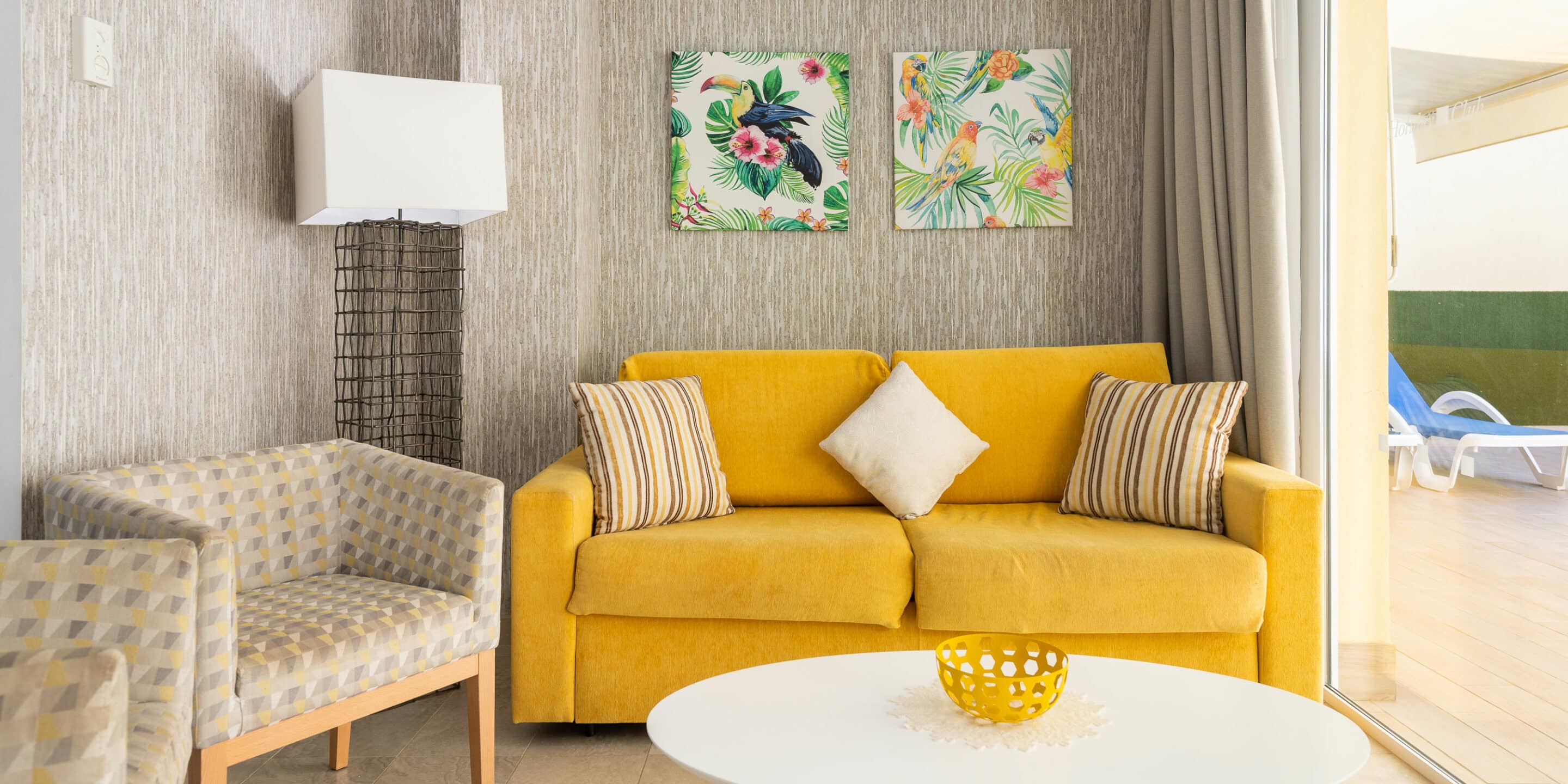 Timeshare Membership
Members Only
Member VIP Access
The Members' page is password protected and only accesible to clients that have purchased a membership in any of the five Holiday Club Canarias resorts.
Are you a member and do you not have your password? Please contact your customer service representative, or consult the minutes of your annual general meeting 2021.
Become a Member
Our mission is to create dream holidays.
Our vision is to become the leading leisure-time travel provider in Europe.
Want to know more? Contact us by e-mail sales@hccanarias.com
Autumn holiday
Lovely resort with stunning views overlooking the beautiful Amadores beach. Perfect location to watch the evening sunset & Mount Teide! Nice chilled out feel to the resort & it was never an issue getting a sun bed anytime during the day. Staff friendly & resort very clean with lovely modern comfortable rooms. Would definitely recommend to anyone just be prepared for a 15 minute steep walk down to the beach.
Hks1969
TripAdvisor Club Vista Amadores
Wow what an amazing place
Always like to do my reviews after my stay but only been here a couple of hours and what can I say this place is amazing fantastic location peaceful and stunning views from our apartment and its bigger than my house at home we have 2 balconies one for dining and the other has a jacuzzi and space to Rome and as always the weather is hot hot hot. I would definitely recommend staying here
David A
TripAdvisor Club Sol Amadores
All Perfect!
The private pool and terrace are amazing, the king size beds very comfortable, the rooms very spacious and with all the comforts, the staff always very friendly, super fast and efficient. Everything always well cleaned. Located at the beachfront. It was an unforgettable week. For sure we will be back.
Arianna
Booking.com Club Playa Amadores
Superb
We ended up at this hotel after getting our hotel that we had been to previously changed with 48 hours of travelling so we were a bit apprehensive. No need to be worried though it's fabulous. Nice steady 10 minutes walk into the main Puerto Rico resort where there is an amazing beach & everything you need if it's quiet or lively there's something for everyone. The hotel is very clean with a nice pool area & a lifeguard on duty. Only negative point is the "shallow" end is a meter deep so any non swimming children need arm bands although there is a small round jacuzzi pool. We were surprised, iron, ironing board, hair dryer, TV, wi-fi, bath robes, safe, aircon, are all supplied free of charge which is a refreshing change. Also beds are very comfortable. Balcony is huge with a stunning view of the Marina with table, chairs, sunbeds & clothes dryer all supplied free of charge. Can't think of anything negative to say about this hotel we will definitely be returning.
Shammyking
TripAdvisor Club Puerto Calma
Amazing place
Room with a fantastic sea view and great relaxing deck to soak in the sun, or watch the stars. We booked a one bedroom apartment that was quite spacious, with fully equipped kitchen, jacuzzi bathtub, wide balcony cum deck, and an amazing view of the Amadores beach. The sleeping arrangement was good for two adults, a pre-teen and a young child.
The parking space is little constrained. If you are back in the hotel before 9 pm, you are likely to get a space. Else you can park on the road in front (except the yellow zones), or on the (one way) road behind Vista Amadores.
Would absolutely love to be back!
Joy-of-Nature
TripAdvisor Club Jardín Amadores